No-subscription Ghost hosting
Simple, fast, and reliable Ghost CMS hosting.
And all that without a subscription.
Why should I use Magic Pages?
With Magic Pages, hosting your Ghost website is easy. We take care of the technical stuff, so you can focus on what matters most – creating content that your audience loves.
One-time payment
As far as our research goes, Magic Pages is the only Ghost host that won't send a monthly fee your way. Believe us, we've done some digging 😉
Exclusive themes
Magic Pages extends the range of Ghost themes with carefully crafted themes, exclusively available to Magic Pages customers.
Access to all Ghost themes
Additionally, you can use any of the 100+ themes available in the Ghost marketplace. And no – we don't charge extra for that 😉
Superb customer support
We're here for you. If you need help with anything, we're just a message away. We'll do our best to help you out as soon as possible.
Always up to date
Ghost releases regular updates – but you don't have to worry that. When a new Ghost version is released, we automatically update your website.
10,000 emails every month
Yes, you read that right. With Magic Pages, you can send up to 10,000 email newsletters every month. Need more? Just let us know!
Import your content
Already have a Ghost website hosted somewhere else? No problem! Simply import your content in a matter of minutes. If you need help, we're here for you!
Reliable hosting
Overcrowded servers? Yeah, we hate that too. We keep our servers at a reasonable capacity, so your website is always fast and reliable.
Anything you dream of
Need something custom? We can help! Possibilities are endless with Magic Pages.
Ready to launch your Ghost website? Get started today and enjoy all the benefits of Magic Pages.
Start Your 14 Day Trial
Who's behind this?
Hi, I'm Jannis Fedoruk-Betschki, a web designer and developer from Austria.
I fell in love with Ghost back in 2018. But, I noticed a hiccup: you'd either need deep pockets to get someone to host it or you'd be diving deep into tech jargon just to set it up.
So, voilà! In early 2023, when I faced this problem again, I brought "Magic Pages" to life. Now, you can enjoy Ghost with ease, without emptying your wallet. One payment, and you're all set.
Got a question? Just drop me a line at jannis@magicpages.co. Cheers!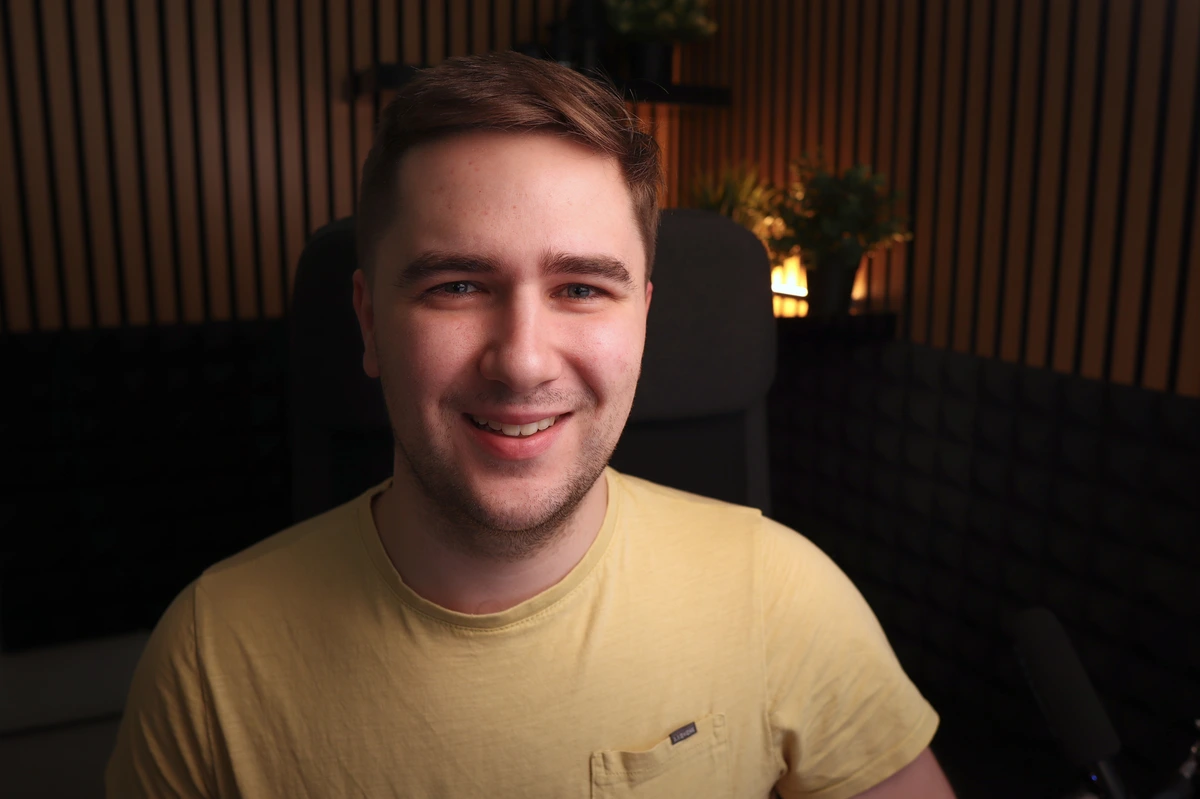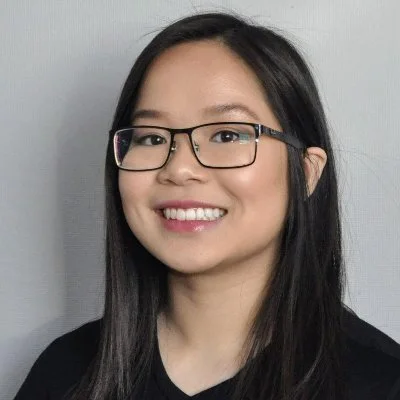 Discover Our Exclusive Themes and Tell Your Story in Style!
The Magic Pages exclusive themes are designed to help you tell your story in style. Each of them is carefully crafted to showcase your content in the best possible way, with a focus on a specific use case.
Whether you are a blogger, a newsletter creator, or a service provider, we have a theme for you. Browse our selection to find the perfect fit for your brand. More themes coming soon!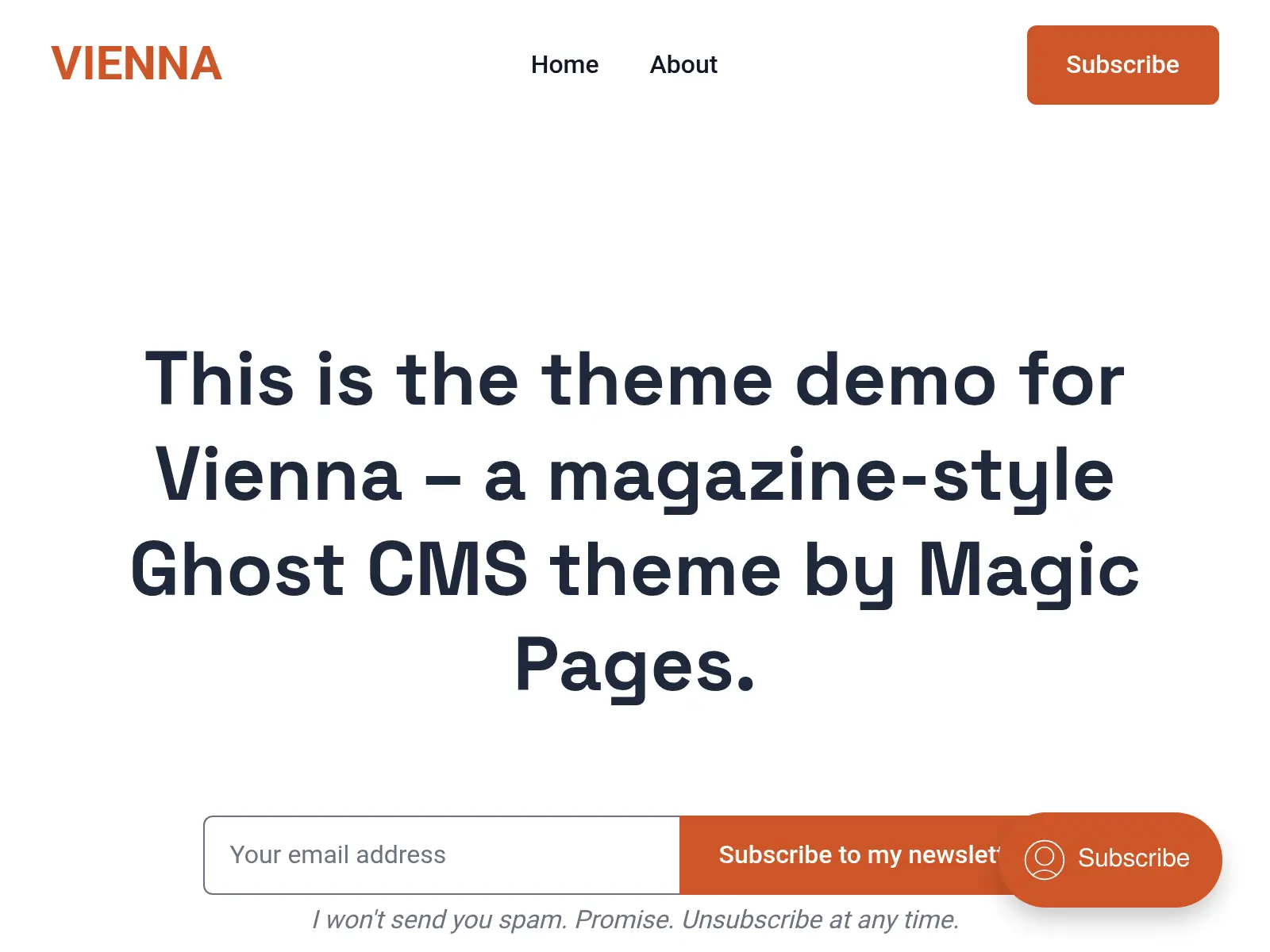 Vienna – for all the bloggers out there
Vienna is the perfect theme for bloggers who want to share their thoughts and ideas with the world. Its clean, minimalist design makes it easy to read and navigate, while its bold typography and high-contrast color scheme create an elegant and refined look that's sure to make a lasting impression on your audience.
Card-style layout for easy navigation

Space for beautiful imagery that helps create an elegant, airy layout.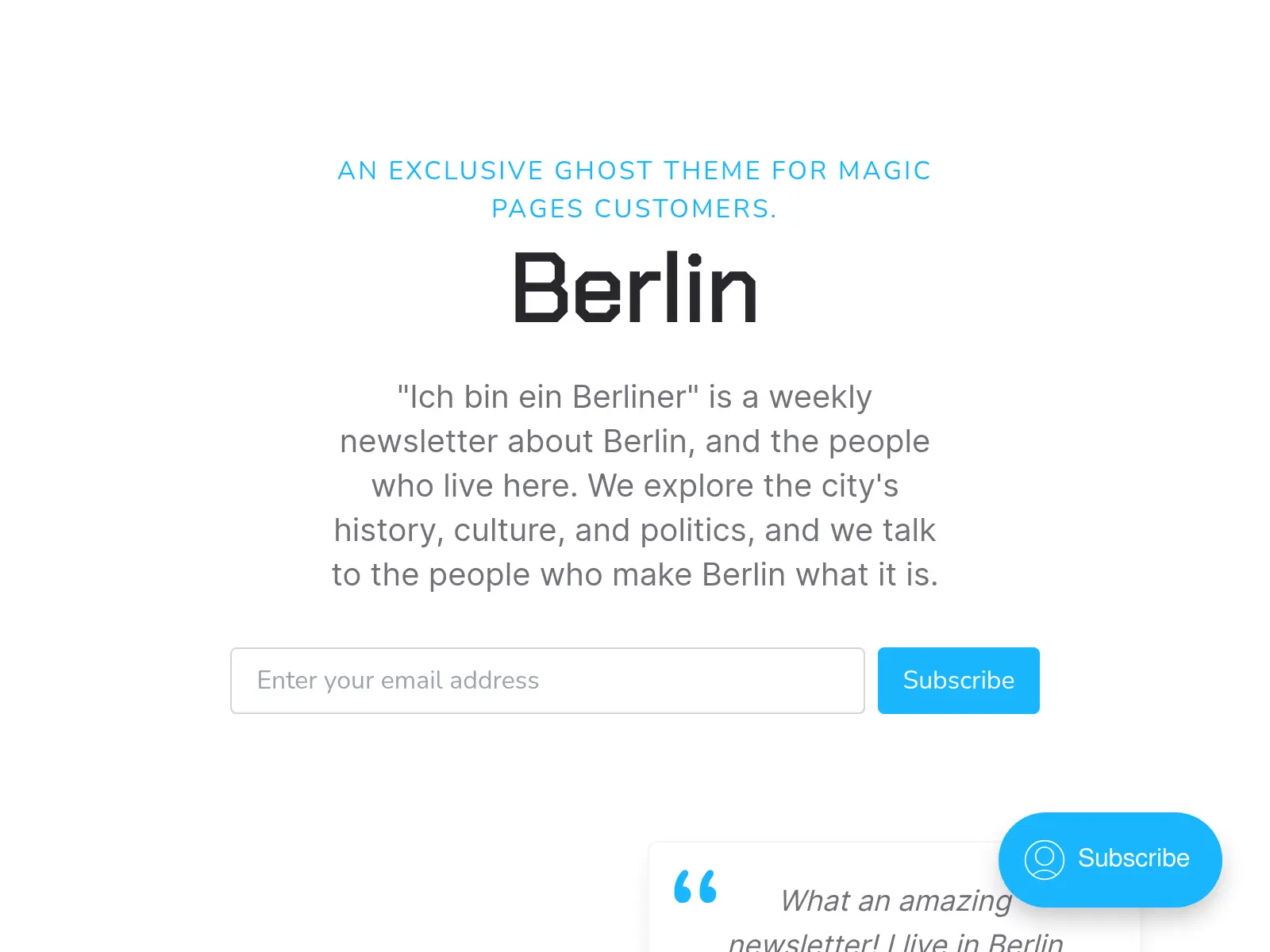 Berlin – landing page for your newsletter
Berlin is the perfect theme for newsletter creators who want to grow their audience. It is designed to convert visitors into subscribers, with a clear call to action and a simple, easy-to-use layout that makes it easy for readers to sign up.
Ghost memberships natively supported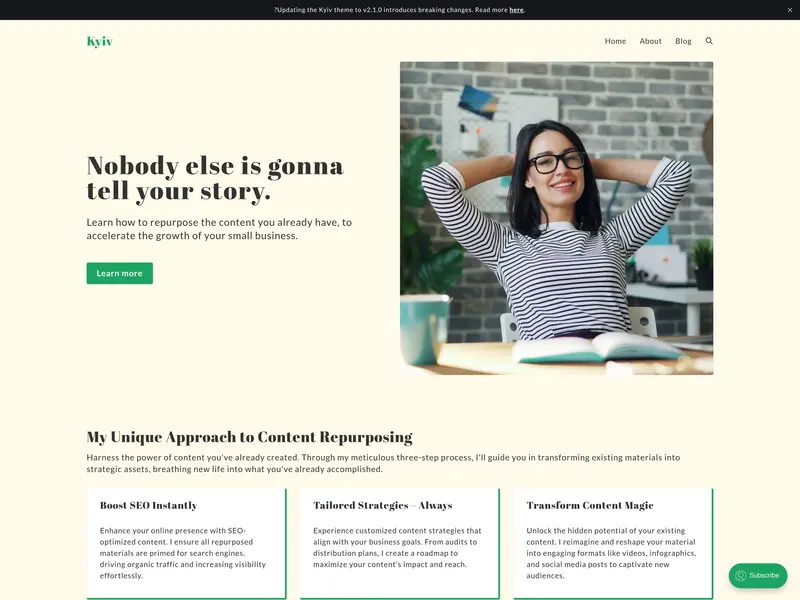 Kyiv – a service provider's dream
Kyiv breaks away from the traditional blog and publishing layout and is designed to help service providers sell their services. It is perfect for coaches, consultants, freelancers, and anyone else who wants to showcase their expertise and attract new clients.
Easy framework to tell your story

Build an email list with Ghost memberships

Crafted with conversion in mind
No more monthly hosting fees.
Just pay once and use for a lifetime.
"How?" – this is the question we get asked most often. We're able to offer this incredible deal because we've partnered with a server provider that offers a lifetime deal on their servers. And we're passing this deal on to you!
Pay once. No monthly hosting fees.
For a one-time payment of $349, we'll set up your Ghost website and take care of all the technical stuff. You just focus on creating content that your audience loves.
14 Day Free Trial
We're so confident that you'll love Magic Pages that we're offering a 14 day free trial. No credit card required. Just upgrade when you're ready. 100 emails are included in the trial, so you can test every detail of your website.
Magic Pages Lifetime Deal
One-time payment. No monthly hosting fees.
Start Your 14 Day Trial
10,000 emails per month

Chat & email support
Exclusive themes

Updates every week
Quick recap – what's included?
Here's a quick overview of what you get when hosting with Magic Pages.
14 Day Free Trial
Try Magic Pages for 14 days. No credit card required. Just upgrade when you're ready.
Your own membership site
Grow your audience by creating free or paid memberships with unlimited members.
Send up to 10,000 Emails per month
Connect with your audience and keep them engaged with built-in email newsletters.
Unlimited Pages & Blog Posts
Create as many pages & blog posts as you need. No artificial limits.
Zero Commission on Payments
We don't charge any commission on membership payments. You keep 100% of your revenue – just pay card processing fees.
Free Subdomain or Bring Your Own
Choose a free .mymagic.page subdomain, or bring your own custom domain. Easy peasy.
Exclusive Themes + All Ghost Themes
Access our exclusive themes designed specifically for content creators. Plus, use any of themes available for Ghost, the engine that runs Magic Pages.
Connect Integrations through Zapier
Easily connect your website to other tools through Zapier – a no-code automation platform.
Fully Managed by Us
We handle all the technical details for you, so you can focus on creating amazing content.
Automatic Software Updates
We keep your website up to date with automatic software updates.
Free SSL Certificate
Keep your website secure with a free SSL certificate.
Free Chat Support
Need help with your website? We provide friendly and knowledgable support through live chat.
Bring your content – the rest is on us
We have gone the extra mile to make launching your Ghost website as easy as possible. Focus on your content and leave the technical details to us.
Start Your 14 Day Trial
Frequently asked questions
We know you've got questions, and we're here to help. Here are some of the most common questions we get asked about Magic Pages.
What is Magic Pages?
Magic Pages is a no-subscription Ghost host. We take care of the technical details, so you can focus on your content. We offer a lifetime deal for $349, which includes a lifetime license for one website and 10,000 emails per month. You can look at us us as an alternative to other Ghost hosting providers, but with the big difference that you only pay once.
Do you offer a free trial?
Yes, we offer a 14-day free trial. No credit card required. During the trial, you can test all features and see if Ghost and Magic Pages is the right fit for you. If you decide to upgrade, you can do so at any time.
Is Ghost easy to use?
Absolutely! If you can use Word or Google Docs, you can use Ghost. It's that easy. And if you get stuck anywhere, we're just one chat message away.
Do I need any tech skills to set up a Ghost site with Magic Pages?
Nope! A general understanding of how websites work doesn't hurt, but if you get stuck anywhere, we're just one chat message away.
How does Ghost compare to other website builders?
Ghost is one of the most popular open source publishing platforms. It's designed around the idea of being simple and intuitive, so you can focus on your content. If you're looking for an uncluttered publishing experience, that allows you to also build a membership business, Ghost is the way to go.
Can I export my content from Ghost and Magic Pages?
Absolutely! All pages, posts, and your subscribers can be exported with a few clicks. No lock-in.
What kind of customer support does Magic Pages offer?
We offer chat support through our customer portal. Most of the time, you'll get a response quickly. Due to time zone differences, there might be a delay of a few hours sometimes. But rest assured, we'll get back to you as soon as we can.
What happens if I exceed my email limit?
No worries! If you exceed the 10,000 emails per month limit, we will contact you. If the spike is temporary, we won't charge you for the extra emails. If you expect to send more than 10,000 emails per month on a regular basis, we can offer you a custom plan. Generally speaking, if you exceed the 10,000 emails per month, we will charge $10 per 10,000 emails. This is a lot cheaper than most email marketing providers.
How can a lifetime plan like this be sustainable?
The big advantage of running a small operation is that we don't have a lot of overhead. We don't have a big team, we don't have a fancy office, we don't have investors that we need to pay back.
But the key to offering our lifetime plan is the fact that we have found an infrastructure provider that offers us a great deal on second-hand servers. These servers are still very powerful, but they are no longer the latest and greatest. But hey, Ghost doesn't need a lot of resources anyway.
We make sure that these servers aren't overcrowded, so your website is always fast and reliable. Even though you're only paying once. Promise :)
Can't I just use Ghost directly? Why should I use Magic Pages instead?
Yes! The great thing about open source software is that you can use it however you want. Anybody can download Ghost and install it on a server. But that's where the fun starts. You need to manage your own server, install updates, and make sure everything is bulletproof.
Magic Pages takes care of all that for you. We make sure your website is always online, fast, and secure. We install updates for you, and we make sure your website is backed up regularly. We also offer a bunch of pre-built templates that you can use to get started quickly.
In its essence, Magic Pages is "Ghost-as-a-service" – but with a lifetime license.
What is a lifetime license?
Let's not beat around the bush. Lifetime deals are often misunderstood. The "lifetime" in lifetime deal refers to the lifetime of the product. Simple as that.
For as long as Magic Pages exists, you will be able to use it. We will never force you to upgrade to a different plan or subscription – unless you want to (e.g. you need to send more than 10,000 emails per month).
Together with our infrastructure provider, we have no plans to shut down Magic Pages anytime soon. We're in this for the long run – so you can enjoy your lifetime deal for a long time to come.
Can I use my own custom domain with Magic Pages?
Yes! You can simply connect it in our admin panel. Or just use a free .mymagic.page subdomain.
What payment methods do you accept?
We accept credit cards, PayPal, Apple Pay, Google Pay, Alipay, WeChat Pay, Link, Afterpay/Clearpay, and bank debits (e.g. ACH, SEPA).
How long does it take to set up a website with Magic Pages?
We've actually timed it. On average, it takes 46 seconds to deploy a website with Magic Pages. All you need to do for that, is tell us the domain you want to use through a simple setup wizard. We'll take care of the rest.
How many websites can I create with Magic Pages?
As many as you like! One license for $349 gets you lifetime access for one specific website. If you want three websites, simply buy three licenses.
Does Ghost offer any integrations with other tools?
Yes, every Ghost website comes with a Zapier integration. You can connect any tools that work with Zapier to your website.
If you're more tech savvy, every Ghost website also provides a JSON API and webhooks.
You can also paste HTML snippets into your pages and posts to customize them further.
Are there any hidden fees or charges associated with using Magic Pages?
None at all. We believe in transparency, so what you see is what you get.